Here is a brief selection of the favourite projects we've worked on! Well, the ones which are public anyway…
Golden Sloth Racing WTAC Supra
This one is special, the development platform for our brand new modular splitter design and vortex control endplates, expect big things from this car when it launches in 2018…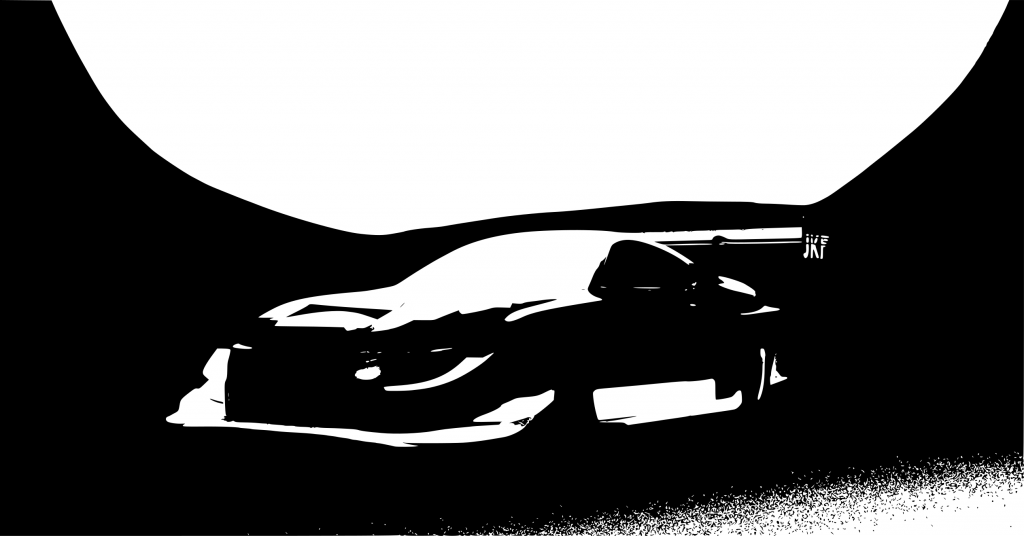 Autocross MGB
Mark Sawatsky used JKF to revise and improve the existing aerodynamics on his limited class autocross car. The first time this car ran with the new aero kit, it took fastest time of the day by 2 seconds, we call that success!
Time Attack 200SX
Gary Richardson used JKF to take his 200SX to the next level. In initial testing with a misfiring engine on less than half boost, wonky tyre pressures, and only a short testing session he took 2 seconds off his previous PB (set with moderate aero). This thing is going to be a beast once the whole kit is on it!
Thomsen Motorsport Formula Vee
A Formula Vee that we designed a low drag bodywork and undertray setup for. With only a 16% increase in drag, we managed to up the downforce from 3.5kg at 180km/h to a whopping 195kg! Despite skepticism about the effectiveness of the kit on such a low powered vehicle, it proved its worth with a personal best 0.6s faster than before on its debut, taking P2 in qualifying.
S.R.E. Buggy
This all new off road buggy has been constructed using aerospace design techniques to make it super light weight. As such, it is a prime choice for the implementation of aerodynamic devices. JKF has designed a complete aero kit for this buggy which provides a substantial benefit in cornering, braking and stability in mid air. After removing components of the front aerodynamics package, the driver could immediately feel the understeer, even on a relatively low speed track. This aero kit causes the buggy to land over 5m earlier from jumps than similar vehicles, giving maximum time on the ground!
MC Towing Time Attack Car
Time attack is an aero dominated field, and the only way to claw back time once your suspension and power are sorted is with aero. JKF provides MC Towing with aerodynamic design consultancy to ensure they have a formidable platform, despite their low budget.